We made our hottest waist trainer even sportier! It's got the compression you crave, but with a zipper and hook design that makes your figure look even skinnier. You can wear 2 Steel Large Size Nude Boned Hooks Zip Men's Vest Shapewear Higher Power under your everyday clothes, or keep it exposed at the gym.

It Features:

1. 2 steel boned keep your back up;
2. Zipper front get a more effective compression in your tummy;
3. 3 columns hooks and eyes design allows you adjust size;
4. Underwear allows you shape your body in daily.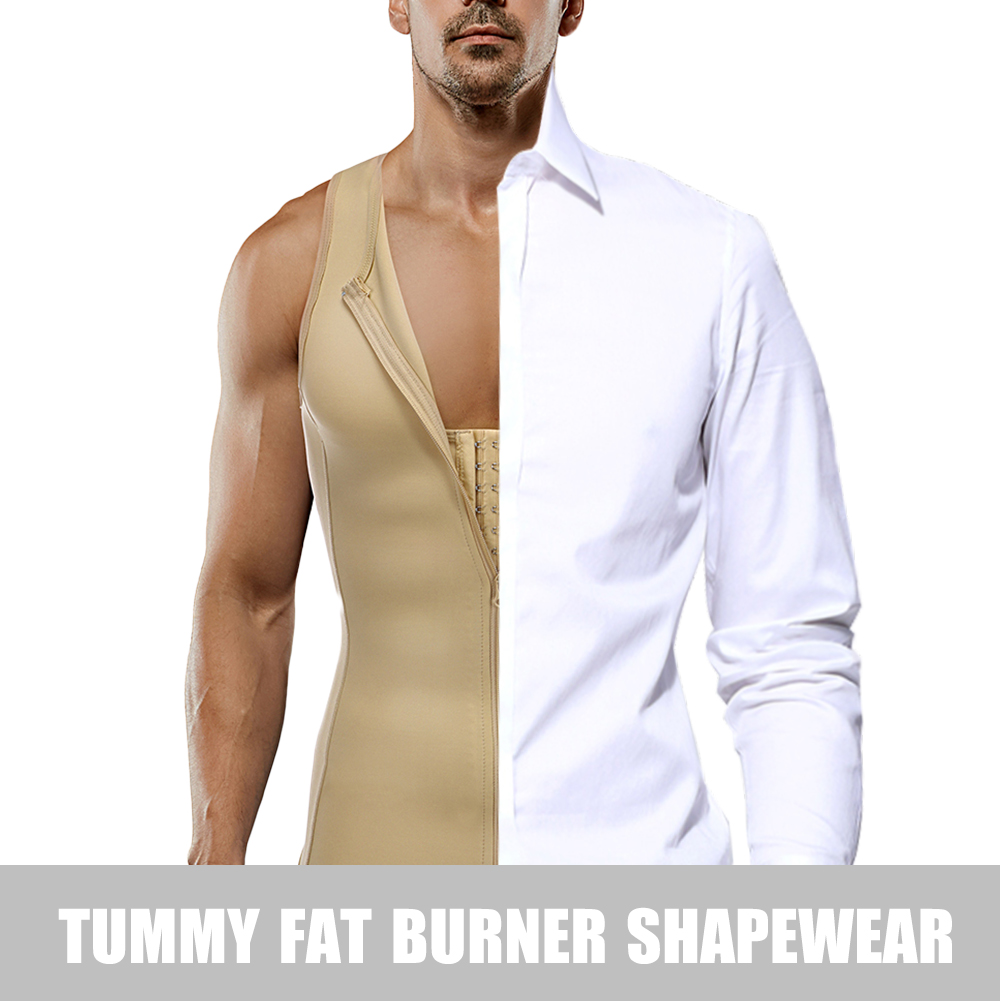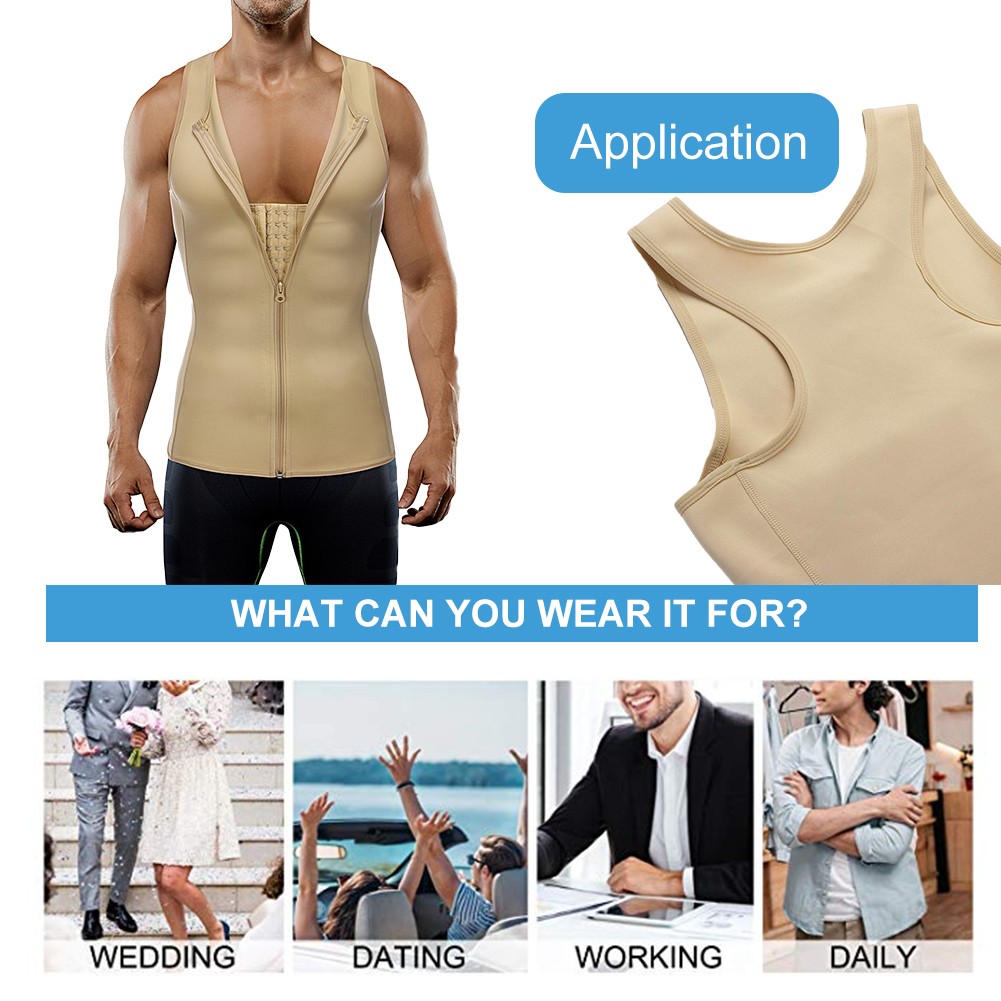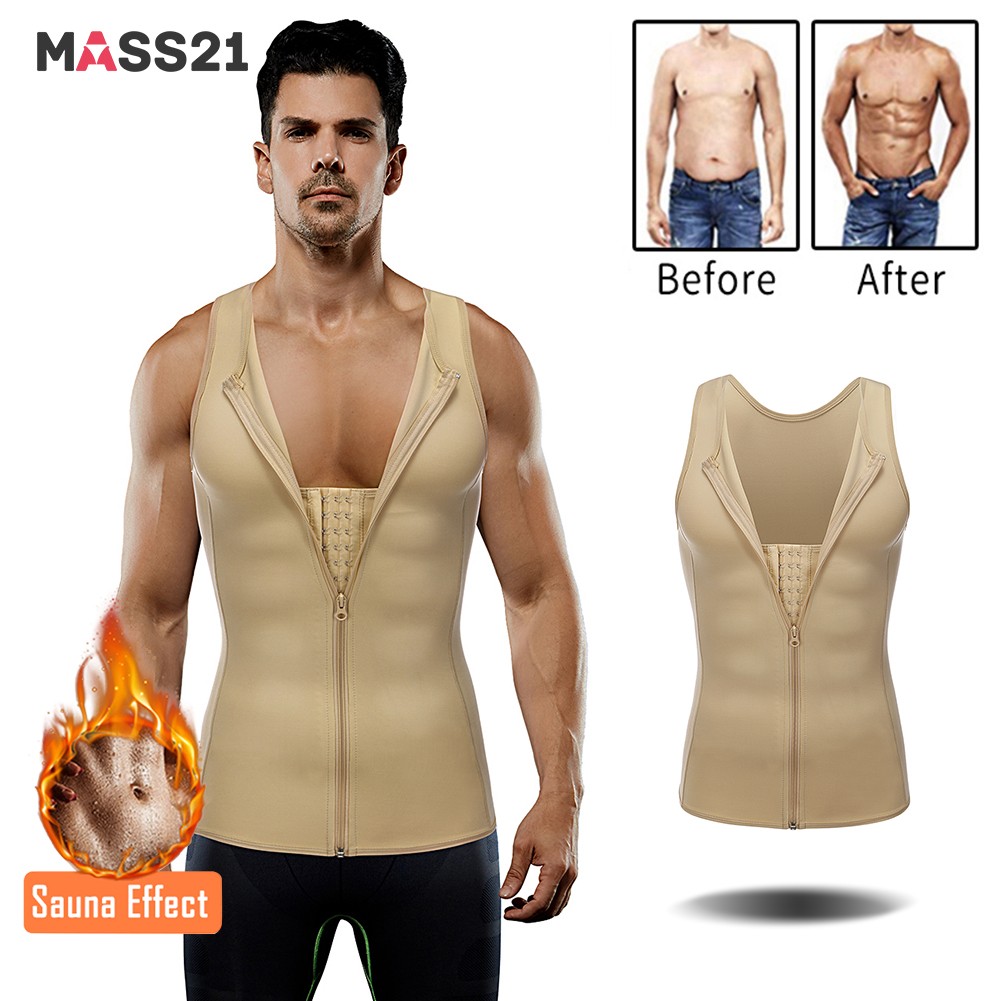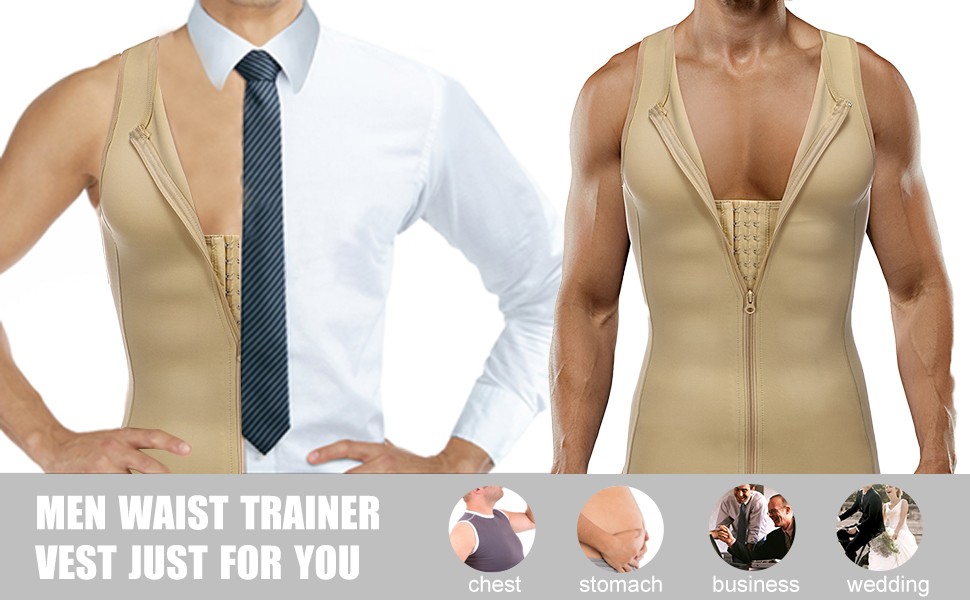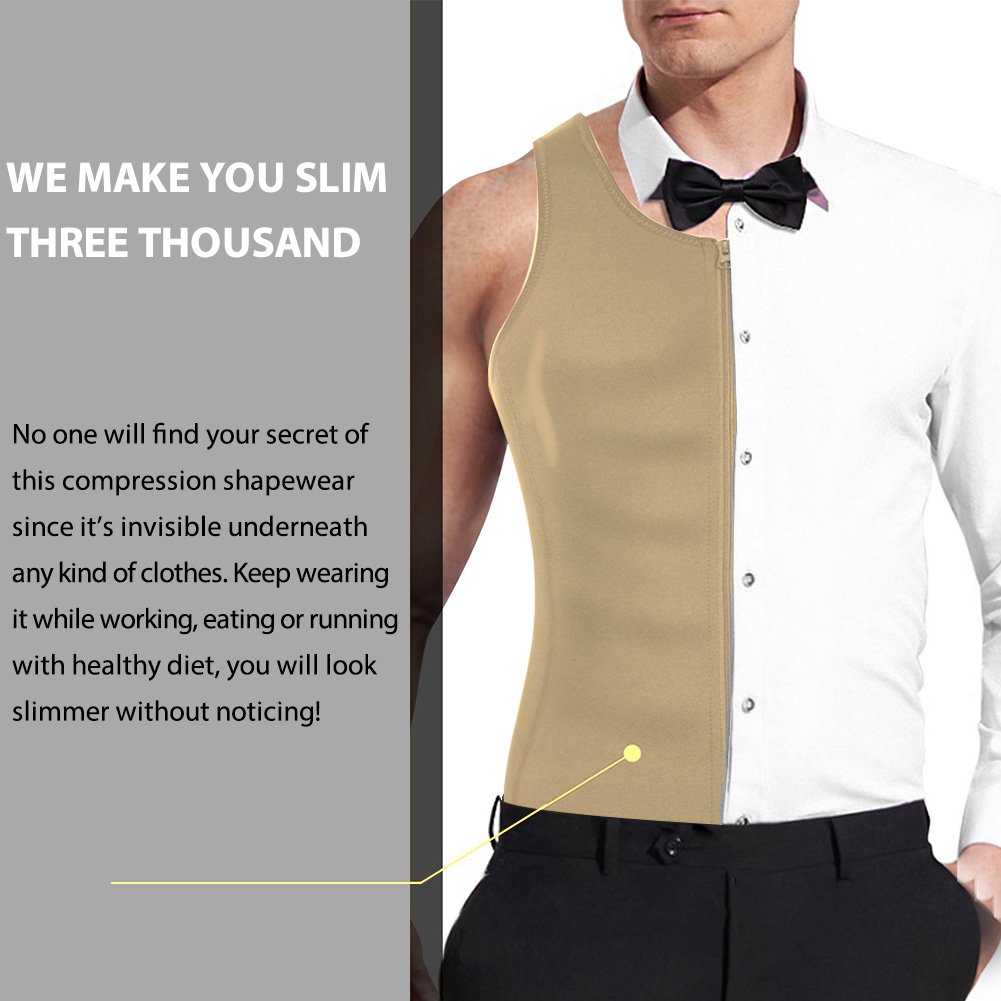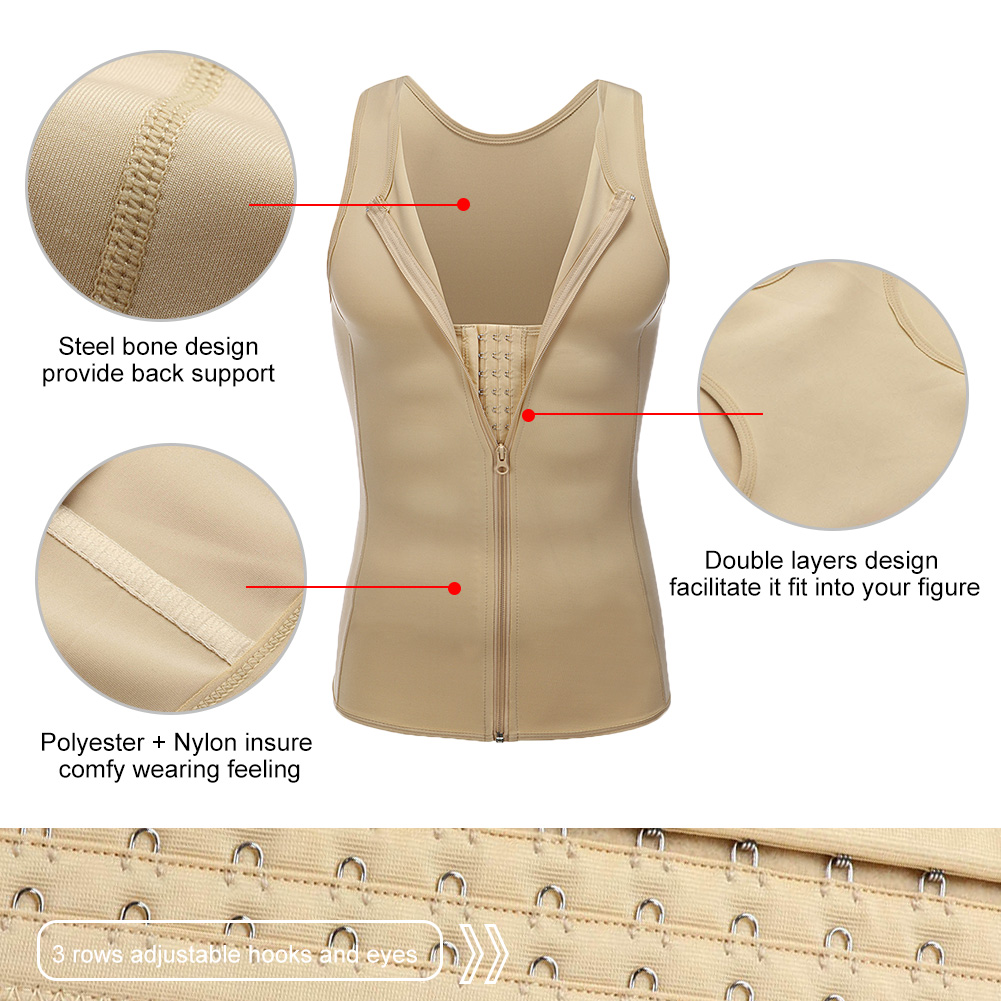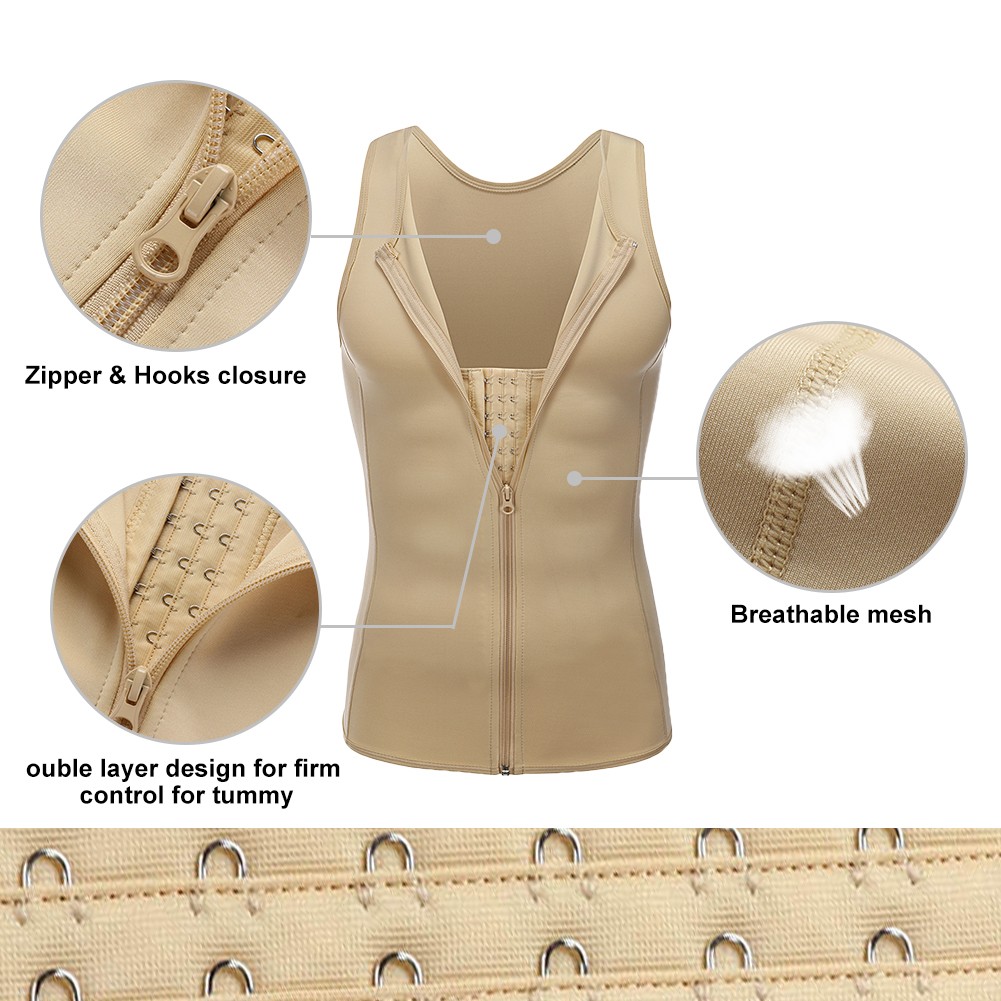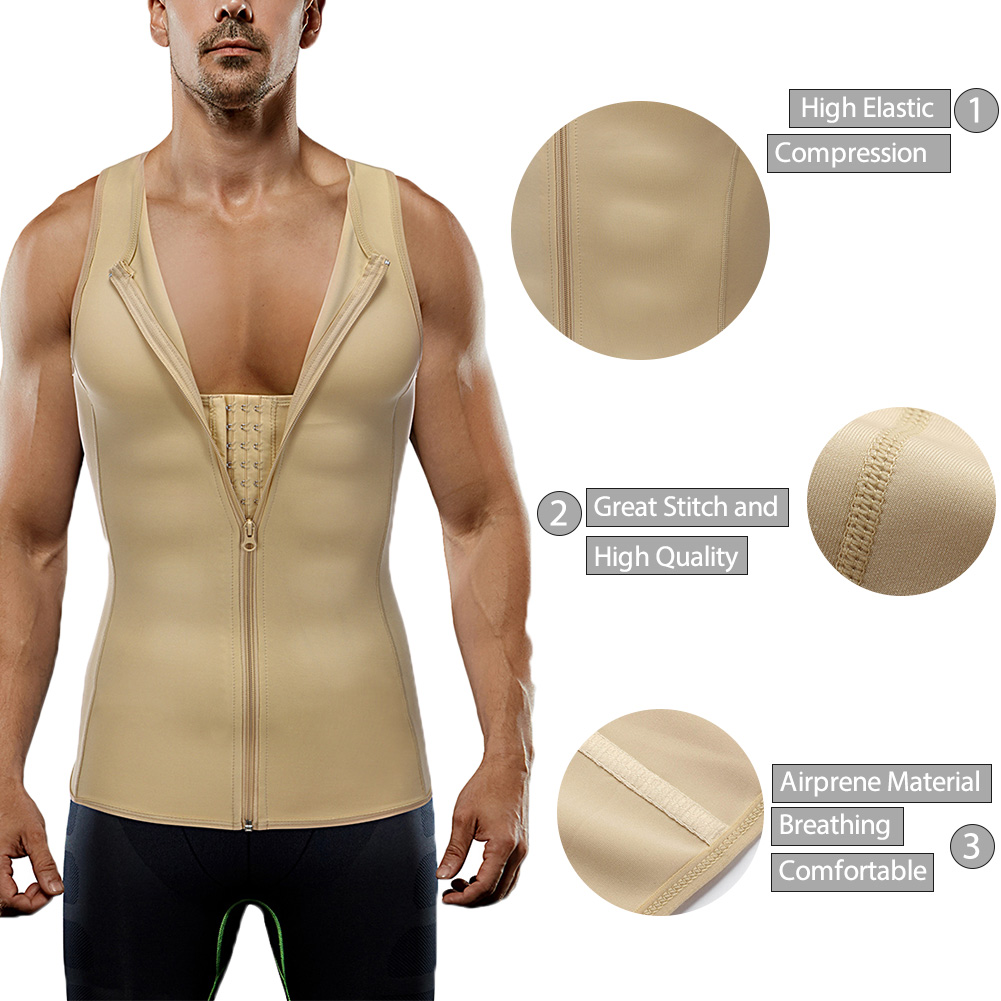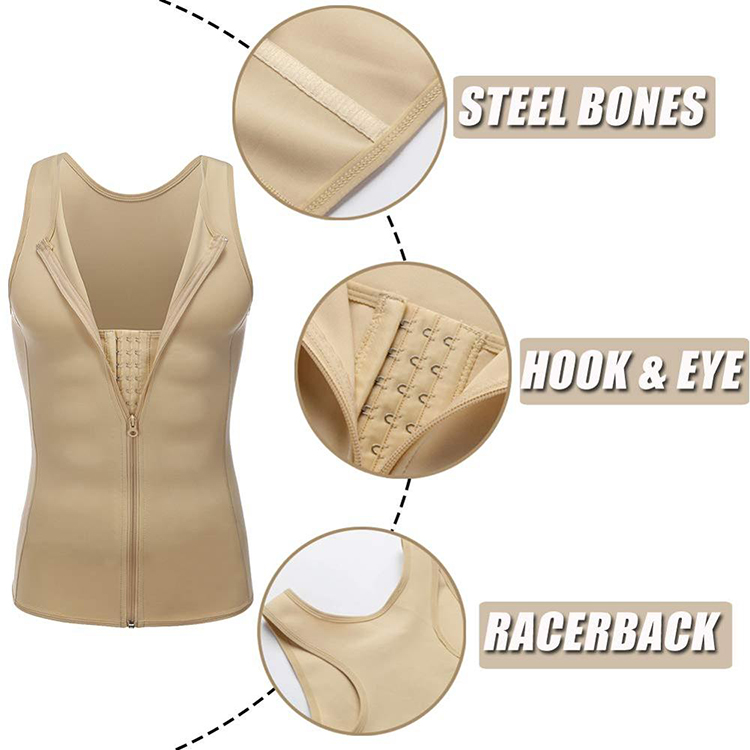 | 4xl | 106_114 | 118_126 | 55 |
| --- | --- | --- | --- |
| 3XL | 98-106 | 110-118 | 53 |
| XXL | 90-98 | 102-110 | 53 |
| XL | 82-90 | 94-102 | 51 |
| L | 74-82 | 86-94 | 51 |
| M | 66-74 | 78-86 | 49 |
| BODY | Waist | Chest | Front Length |
| PRODUCTS_SKU | B180117-SK1 | | |
| 4xl | 106_114 | 118_126 | 55 |
| --- | --- | --- | --- |
| 3XL | 98-106 | 110-118 | 53 |
| XXL | 90-98 | 102-110 | 53 |
| XL | 82-90 | 94-102 | 51 |
| L | 74-82 | 86-94 | 51 |
| M | 66-74 | 78-86 | 49 |
| BODY | Waist | Chest | Front Length |
| PRODUCTS_SKU | B180117-SK1 | | |