Made for working out, this Smooth Silhouette Black Latex Waist Trainer Vest Three Belts can be slipped on in seconds, while maintaining the firm compression you want.

It Features:

1. 9 steel boned for waist cincher support and keep you in the best posture;
2. Three belt design can strengthen the control level and convenient for adjusting;
3. The zipper design for easy wear, allow you to hide it and give you slimmer reinforcement support;
4. Vest with wide straps can relieve back pain, reduce backpressure, and protect the back of the spine.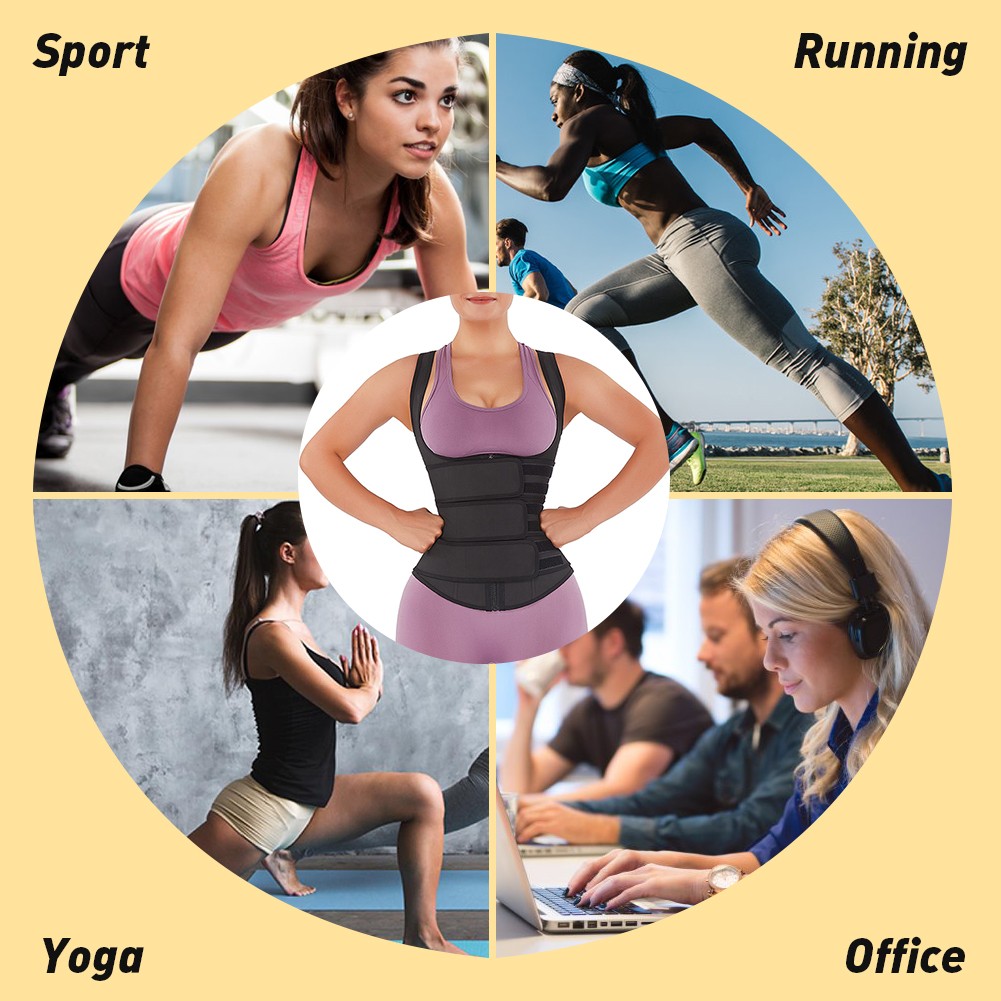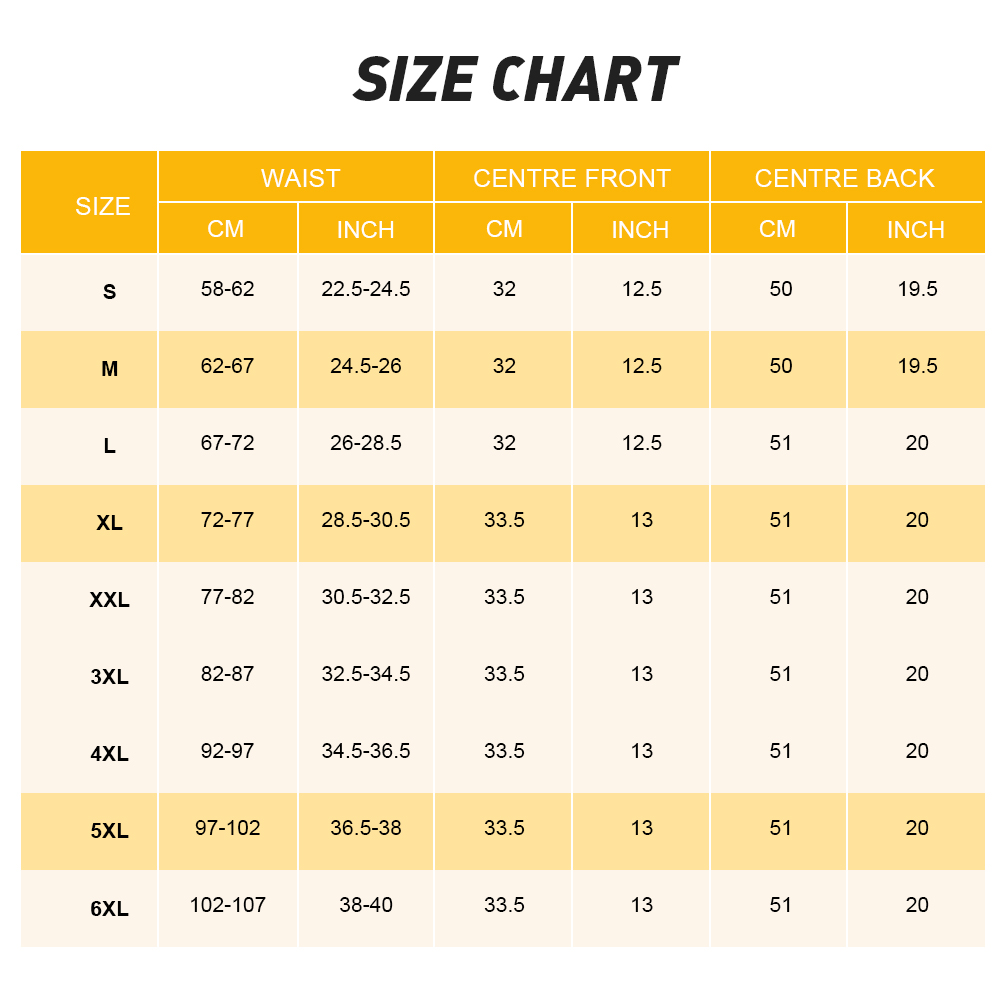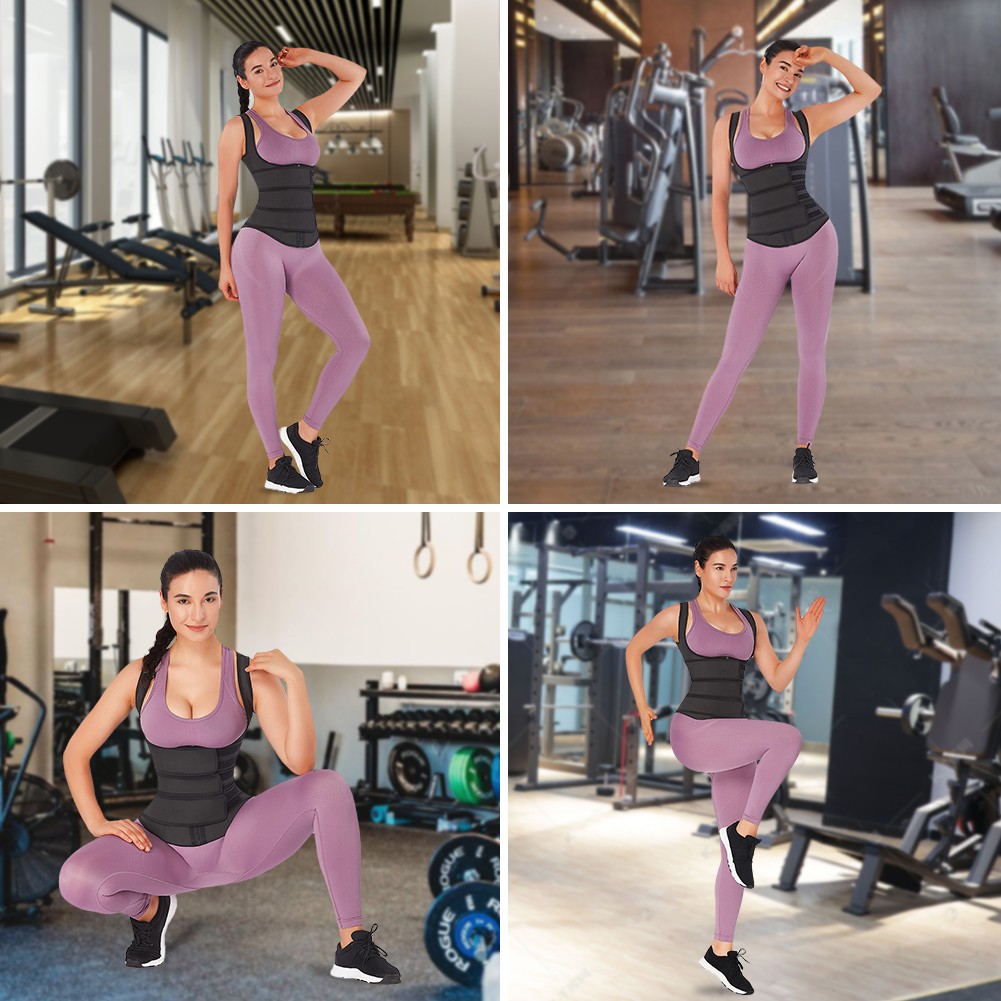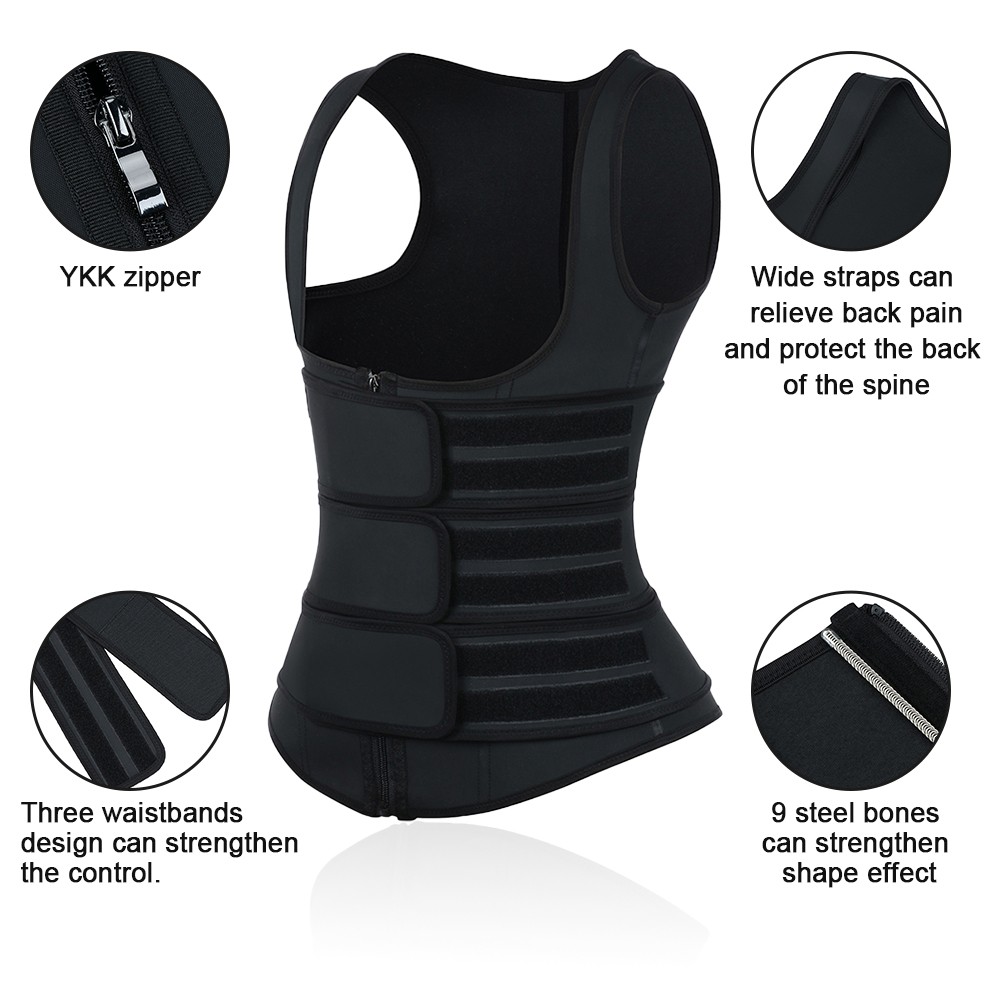 | size | waist | centre_front | centre_back |
| --- | --- | --- | --- |
| XS | 58-62 | 32 | 50 |
| S | 62-67 | 32 | 50 |
| M | 67-72 | 32 | 51 |
| L | 72-77 | 33.5 | 51 |
| XL | 77-82 | 33.5 | 51 |
| XXL | 82-87 | 33.5 | 51 |
| 3XL | 87-92 | 33.5 | 51 |
| 4XL | 92-97 | 33.5 | 51 |
| 5XL | 97-102 | 33.5 | 51 |
| 6XL | 102-107 | 33.5 | 51 |
| size | waist(Inch) | centre_front(Inch) | centre_back(Inch) |
| --- | --- | --- | --- |
| XS | 22.8-24.4 | 12.6 | 19.7 |
| S | 24.4-26.4 | 12.6 | 19.7 |
| M | 26.4-28.3 | 12.6 | 20.1 |
| L | 28.3-30.3 | 13.2 | 20.1 |
| XL | 30.3-32.3 | 13.2 | 20.1 |
| XXL | 32.3-34.3 | 13.2 | 20.1 |
| 3XL | 34.3-36.2 | 13.2 | 20.1 |
| 4XL | 36.2-38.2 | 13.2 | 20.1 |
| 5XL | 38.2-40.2 | 13.2 | 20.1 |
| 6XL | 40.2-42.1 | 13.2 | 20.1 |