You can wear this Best Selling 7 Steel Boned 2 Belts Black Waist Cincher Large Size Latex under your everyday clothes, or keep it exposed at the gym. It will maximize your workouts by increasing your body's natural heat.

It Features:

1. If out of stock, need to customize;
2. 7 sheets of steel are beneficial to support your body and quality guaranteed;
3. 2 belts are adjustable to fit your body and shaping;
4. Zip front can sculpture your waist curve more effective;
5. Punching design is breathable that is conducive to healing dissipation;
6. More sizes for a wide range of choices.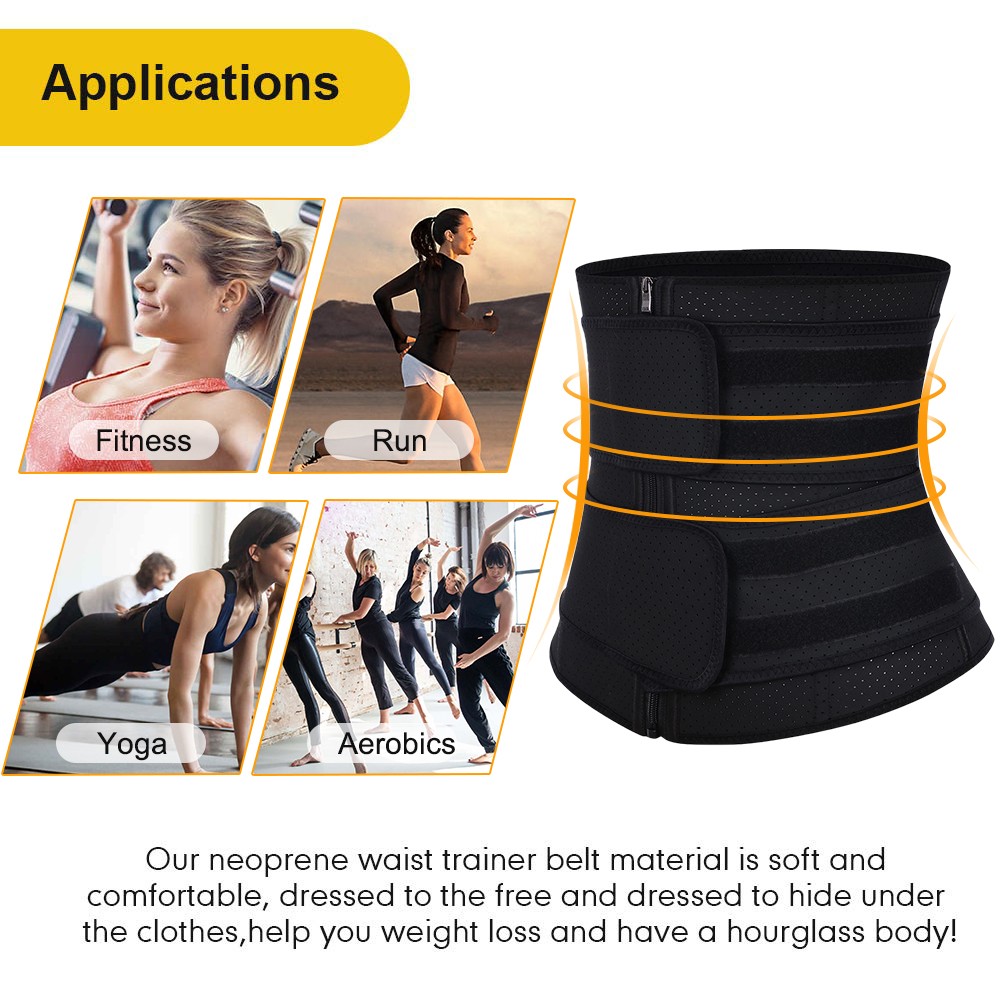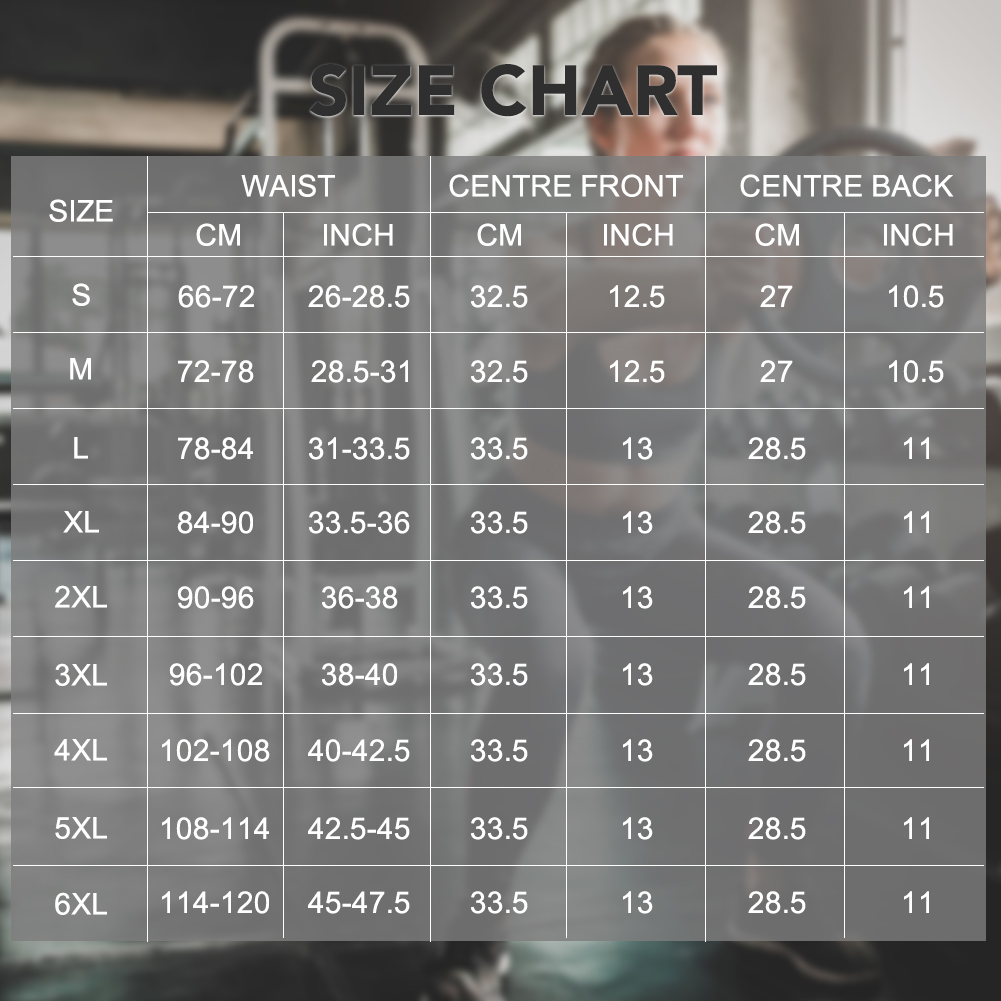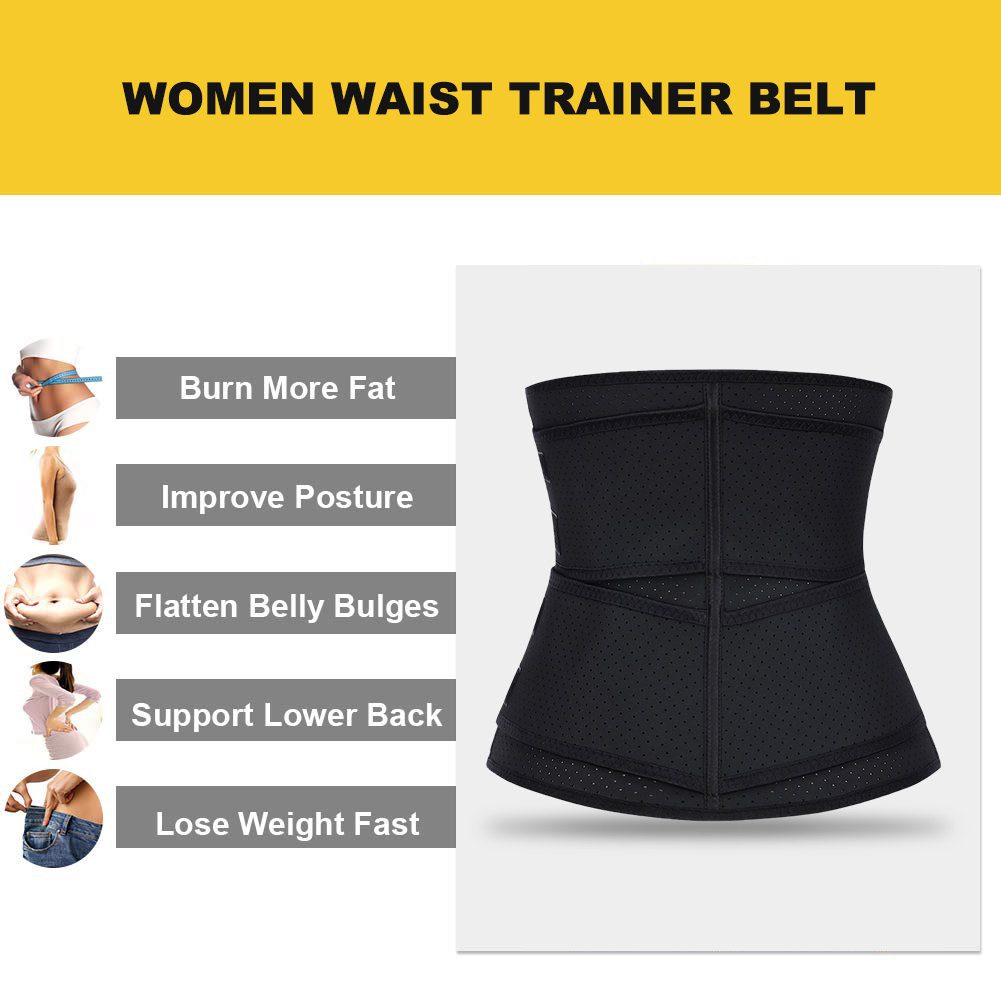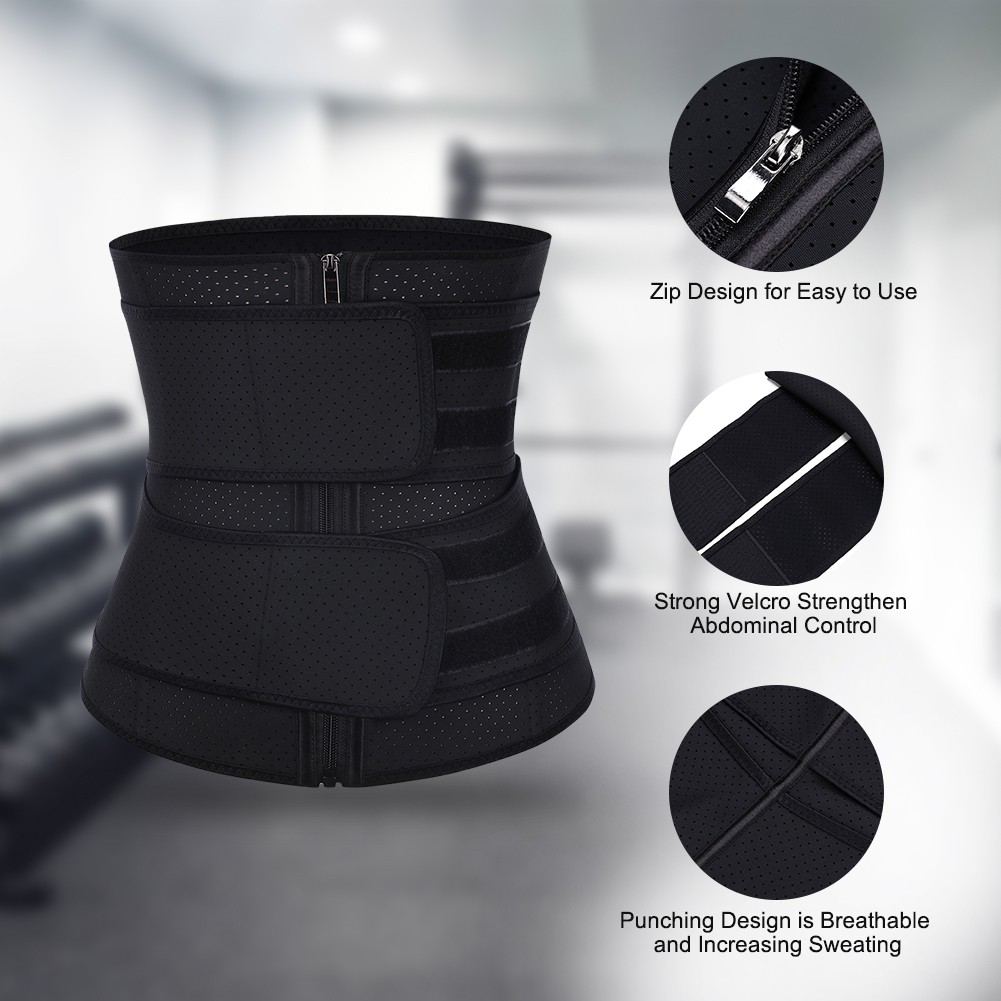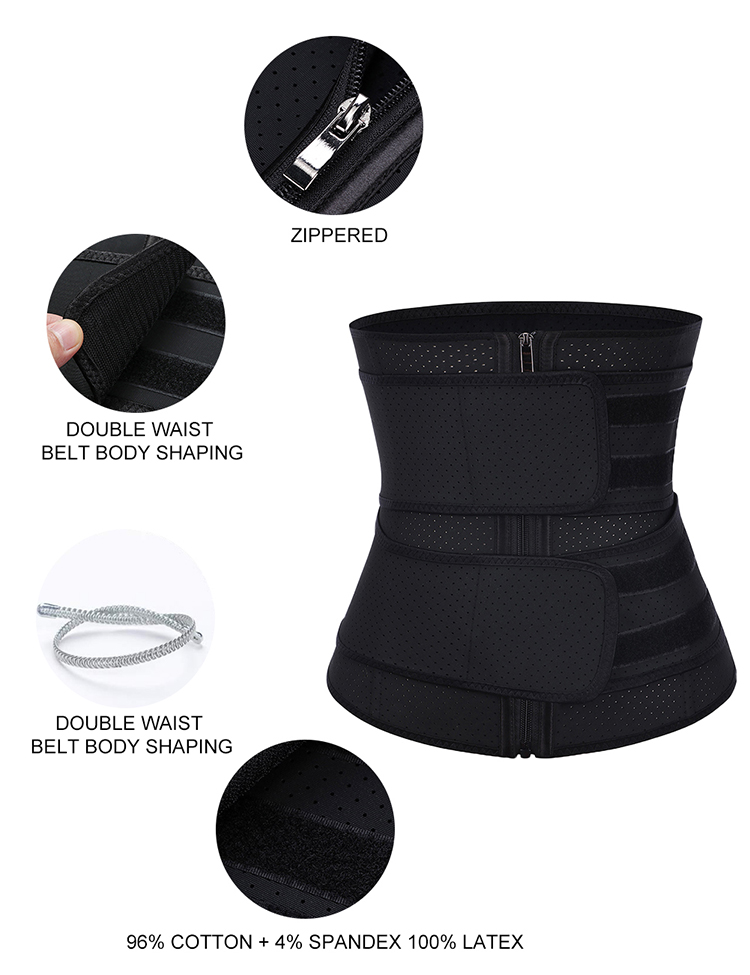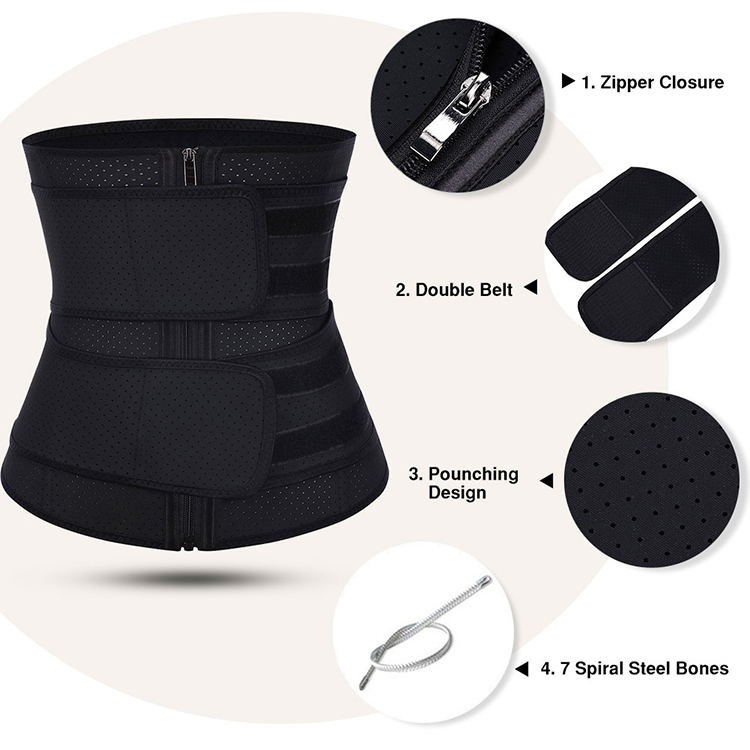 | Size | Waist | Centre Front | Centre Back |
| --- | --- | --- | --- |
| S | 66-72 | 32.5 | 27 |
| M | 72-78 | 32.5 | 27 |
| L | 78-84 | 33.5 | 28.5 |
| XL | 84-90 | 33.5 | 28.5 |
| XXL | 90-96 | 33.5 | 28.5 |
| 3XL | 96-102 | 33.5 | 28.5 |
| 4XL | 102-108 | 33.5 | 28.5 |
| 5XL | 108-114 | 33.5 | 28.5 |
| 6XL | 114-120 | 33.5 | 28.5 |
| Size | Waist(Inch) | Centre Front(Inch) | Centre Back(Inch) |
| --- | --- | --- | --- |
| S | 26.0-28.3 | 12.8 | 10.6 |
| M | 28.3-30.7 | 12.8 | 10.6 |
| L | 30.7-33.1 | 13.2 | 11.2 |
| XL | 33.1-35.4 | 13.2 | 11.2 |
| XXL | 35.4-37.8 | 13.2 | 11.2 |
| 3XL | 37.8-40.2 | 13.2 | 11.2 |
| 4XL | 40.2-42.5 | 13.2 | 11.2 |
| 5XL | 42.5-44.9 | 13.2 | 11.2 |
| 6XL | 44.9-47.2 | 13.2 | 11.2 |