This Black Stretch Cross Back Body Corset Arm Shaping Super Comfy is sure to be the perfect addition to your sports wardrobe.

It Features:

1. Cross back design to correct posture;
2. High elastic sleeves, which can effectively shape arms;
3. U-shaped breast support design;
4. Four-breasted front center design, adjustable according to needs.
5. Lower chest circumference 4 cm wide elastic design, comfortable and not tight, providing chest support.
6. Detachable and adjustable strap on the chest, which can effectively gather the chest.
7. Free cutting design of the cuffs, which can be cut according to the needs of the corresponding jujube position.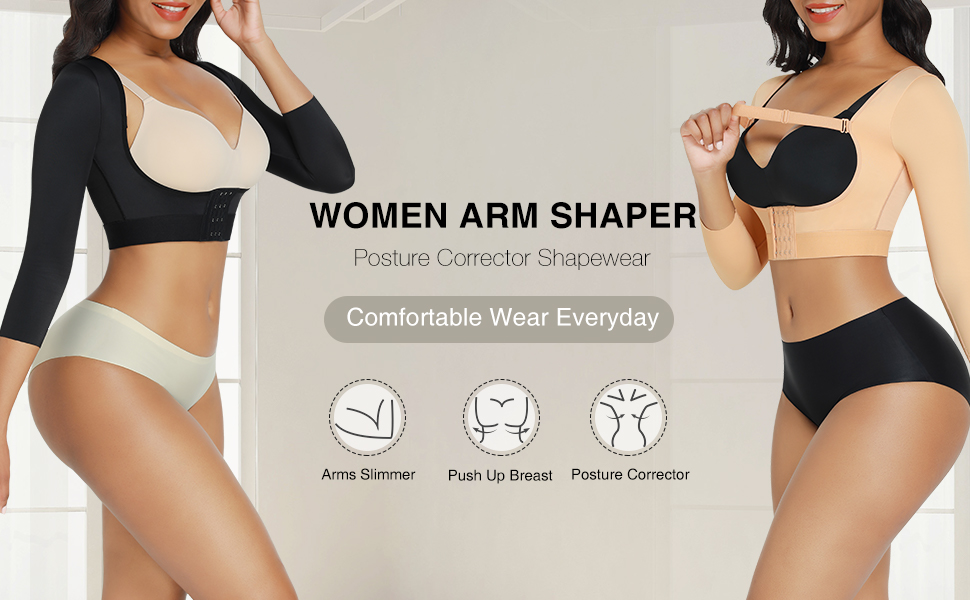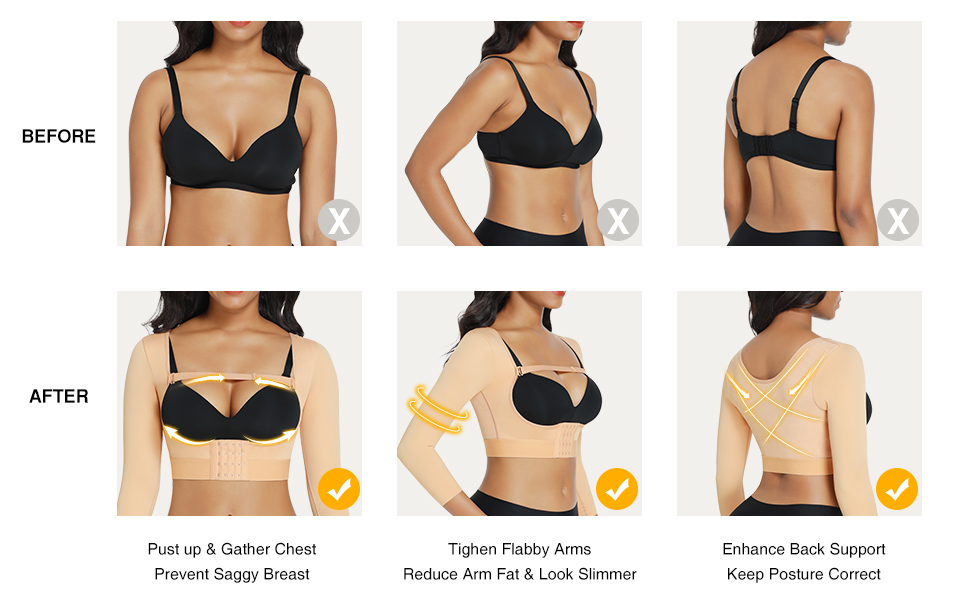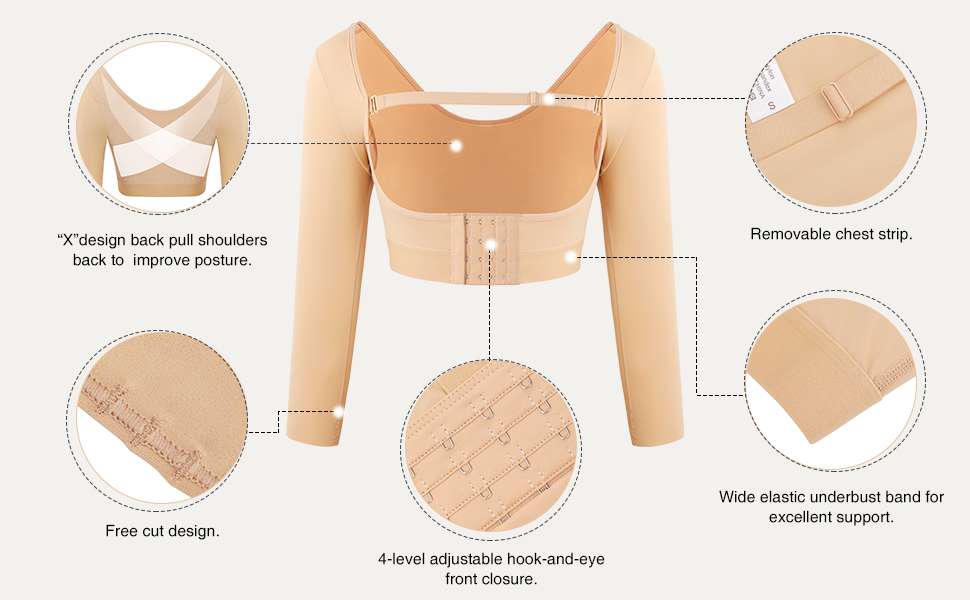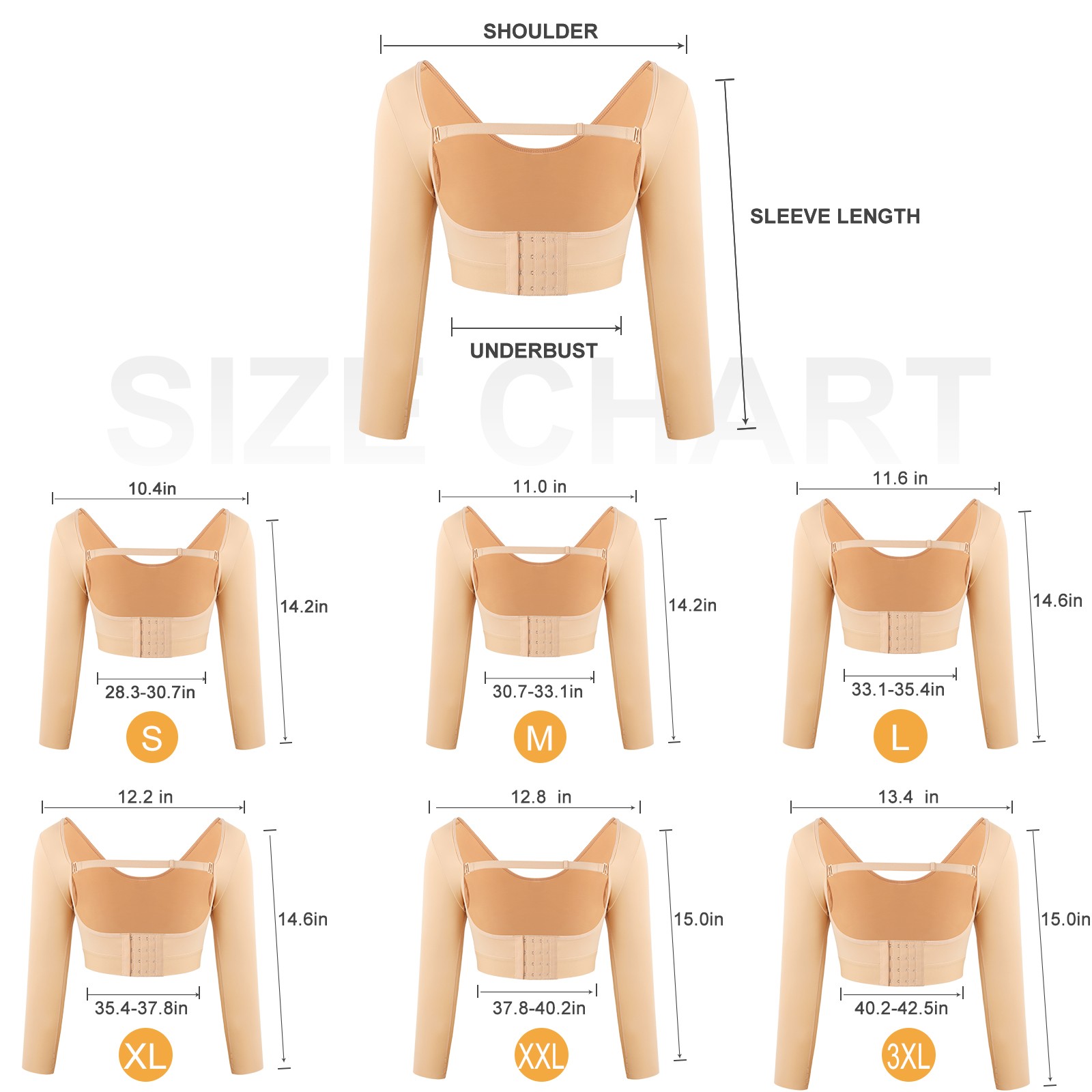 | Size | SHOULDER | SLEEVE LENGTH | UNDERBUST |
| --- | --- | --- | --- |
| S | 10.4 | 14.2 | 28.3-30.7 |
| M | 11.0 | 14.2 | 30.7-33.1 |
| L | 11.6 | 14.6 | 33.1-35.4 |
| XL | 12.2 | 14.6 | 35.4-37.8 |
| XXL | 12.8 | 15.0 | 37.8-40.2 |
| 3XL | 13.4 | 15.0 | 40.2-42.5 |
| Size | SHOULDER(Inch) | SLEEVE LENGTH(Inch) | UNDERBUST(Inch) |
| --- | --- | --- | --- |
| S | 4.1 | 5.6 | 11.1-12.1 |
| M | 4.3 | 5.6 | 12.1-13.0 |
| L | 4.6 | 5.7 | 13.0-13.9 |
| XL | 4.8 | 5.7 | 13.9-14.9 |
| XXL | 5.0 | 5.9 | 14.9-15.8 |
| 3XL | 5.3 | 5.9 | 15.8-16.7 |